Canggu might be a bit different from what you'd expect. If you are looking for a place to relax with laid-back atmosphere, Canggu is not it. Tourist boom in recent years took its toll on Canggu. Nowadays it's super busy and hectic with crazy traffic. There is construction site in every corner. But it's still one of the most popular tourist destinations in Bali. You can enjoy countless restaurants with incredible food, nice beaches, relaxing in beach clubs or visit temples and stroll around rice paddies. It's also a good place if you're looking for a vibrant night life. If you want calmer area check Uluwatu.
We always do our best to share practical and useful travel tips with you completely for free. If you enjoy our work and find our articles useful you can support us ❤️. That way we will be able to continue our work and make your holiday planning a piece of cake. 
If you use these links, we earn a little something but you still pay the same.
Bali has international airport in Denpasar. You can easily book flights here from almmost any destination in Asia. Check Skyscanner for best flights.
How to get to Canggu from airport
If you're a big group or have a lot of luggage taxi is your best option. For cheapest prices download apps Grab and/or Gojek. Despite the distance being only 15km expect the journey to take more than 1 hour. The price will be around 10€.
Other option is to rent a scooter with airport pick-up. We rented scooter from 493 scooter rental. The communication was super easy and they have free airport pick-up. You can choose a scooter according to your budget. For a monthly rental expect to pay anything from 50€ if you're lucky. For better scooters it might be even 150€+. The journey on a bike took us 1 hour.
Best time to visit Canggu
The best time to visit Canggu is during the dry season, which typically falls between April and October. This period offers pleasant weather with lower humidity and minimal rainfall, making it ideal for outdoor activities and beach adventures. 
However, it's worth noting that Canggu's popularity as a tourist destination means that it can get quite busy during peak months. If you prefer a quieter and more budget-friendly experience, consider visiting during the shoulder seasons of April and October, as the weather is still favorable, but there are fewer crowds.
The wet season, from November to March, brings more rain and higher humidity, which may limit some outdoor activities. Between January and March rice paddies in Bali are at their best! 
Motorbike is certainly the best option to travel around Bali. It gives you the most freedom and it's also the cheapest way to explore the island. There are many bike rentals. We would recommend 493 scooter rental. Make sure to always wear a helmet for your safety and to avoid a fine. 
Riding a bike in Bali is not for everyone. The traffic is crazy, especially near Canggu, Kuta, Denpasar and Ubud. You should be confident on a bike to make it on these roads. There are many scooters overtaking each other constantly. It can be very stressful experience. We rented two scooters. Since Juraj is a good driver we always go around on one bike and he's driving. I only use my bike when we have to move to a new location. 
If you don't feel like riding your own bike you can always use apps like Grab or Gojek, with Gojek usually being cheaper option. You can choose to go on a motorbike (great if you have no luggage due to traffic jams) or by a car. 
Another option would be to hire a driver for the whole day. It usually costs between 30-50€ and they will take you anywhere you wish.
Bali doesn't really have a public transport. I found this shuttle bus connecting Kuta and Ubud. It is not expensive but the journey will certainly take long. It's great for budget travelers.
If you book any of the tours below, we will earn a small comission. You still pay the same.
Price: 60k for adult, 3k for bike parking
Opening hours: 07:00 – 19:00
Tanah Lot is a huge temple complex not so far from Canggu. This temple is built on a rocky island surrounded by crushing waves. Tanah Lot is devoted to sea gods protecting the island from evil spirits. It is not only a popular tourist attraction but also a place visited by many local believers. There is a huge market in the area which is perfect for shopping. You can get yourself some beautiful souvenirs for really good price. You can also find many restaurants and cafes here. 
We recommend having a drink on the terrace overlooking the temple. You can also find Luwak coffee stall here with live civets hanging out in the cafe. They even have 2 bats there sleeping in the corner. None of the animals are chained or in a cage. A cup of Luwak coffee costs only 50k.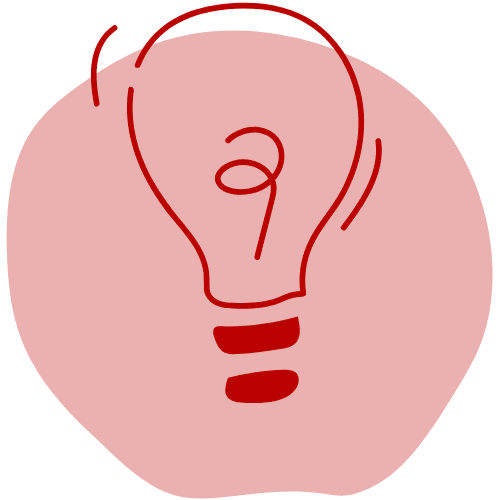 TIP: The temple is built on an island right in the sea. If you want to see the temple surrounded by water with waves crushing around come during high tide. If you want to visit the island, come during low tide.
No holiday to Bali would be complete without visiting some rice fields. In Canggu area there is many of them! You can hop on a scooter and drive around different streets. These are some of the locations where we found the best rice fields: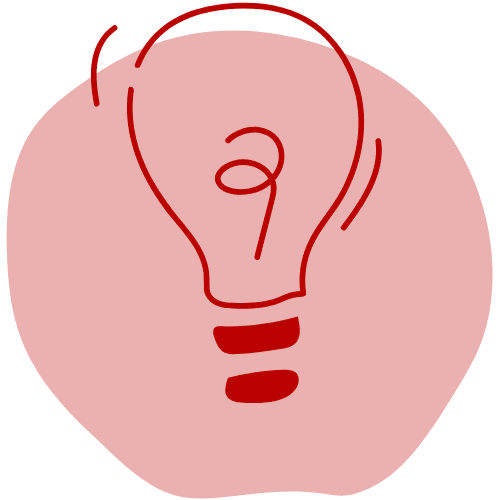 TIP: For the best rice fields on the island you should visit Ubud area.
There are many beaches lining up the south coast of Bali. Since Bali is a volcanic island, most beaches near Canggu have black sand. Some are better for surfing while others are better for swimming. There's Batu Bolong beach. The bottom is made of rocks which make it a bit unpleasant during low tide. When high tide comes there is a huge shorebreak wave. While many people go in and have fun jumping in the waves, it's not the best for small kids or older people.
Another popular spot is Kuta beach. The bottom is made of sand which makes it much more comfortable. You can easily find sun chairs, some snacks and surf rentals around. Every beach on this coast will have beautiful sunset.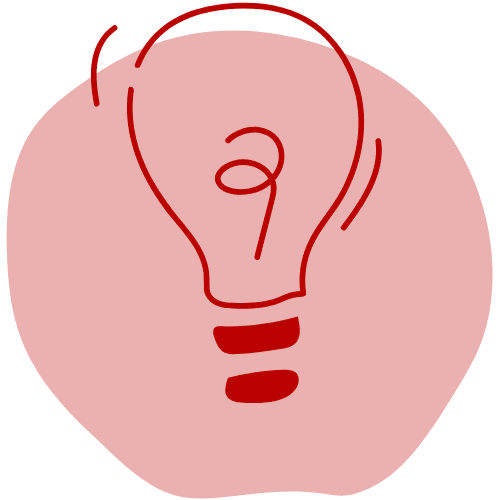 TIP: Beware of rip currents. Alway check for red flags or any warning. Ask locals if it's safe to swim.
Bali is a surfer's paradise. Whether you are an advanced surfer or want to learn surfing there are waves for everyone. You can rent surfs for 50k on Batu Bolong and 100k on Kuta beach for 2 hour session. In case you need an instructor expect to pay 350k on Batu Bolong and 250k on Kuta. This price is also for 2 hour lesson including board.
Batu Bolong has smaller waves during low tide. However, water level is very low which makes it a bit dangerous due to many rocks. High tide brings huge and stronger waves. Best time for surfing is during mid tide till 1.5 hours before high tide. Batu Bolong provides nice channel to paddle out. Check the forecast to make sure the waves aren't too big and strong for you on certain days.
Kuta beach feels much safer for beginners thanks to sandy bottom. You don't have to worry about hitting the rocks or scratching your board. There are many instructors and surf board rentals. Some days bring stronger sweells and bigger waves. Under certain conditions the waves are also smaller and good for begginers.
Shopping in Canggu is a delightful experience. The area offers a mix of trendy boutiques and vibrant markets. You can find unique resort wear, handmade jewelry, and beautiful home decor. The blend of traditional Balinese craftsmanship and modern designs makes it a perfect place to shop for souvenirs. Make sure to leave some space in your luggage!
Canggu is a paradise for food lovers, with an abundance of amazing local Warungs offering tasty and affordable delights. From authentic local cuisine to delicious Japanese or Italian fare, the culinary options are diverse and satisfying. Moreover, the town boasts lovely bakeries serving up mouthwatering cakes and pastries. Whether you're craving traditional Balinese flavors or international dishes, Canggu has it all. And the best part is that you don't have to break the bank to enjoy these delectable treats, as the food here is rather inexpensive. Check some restaurants we recommend below in "Where to eat" section.
Visiting beach clubs in Canggu is an experience filled with relaxation and vibrant energy. Nestled along the picturesque coastline of Bali, these beach clubs offer a perfect blend of sun, sand, and luxury. With their laid-back atmosphere, they are ideal spots to unwind and soak up the tropical vibes. Many beach clubs boast stylish infinity pools overlooking the ocean. 
Some of the most popular beach clubs in Canggu are Mari beach club, Finns, La Brisa and The Lawn.
Enjoying a stay in a luxurious villa near Canggu is pure bliss. The serene surroundings and upscale amenities create a haven of relaxation and comfort. Many villas come with private pools. Bali is famous for it's beautiful architecture and luxury resort. While a villa stay might not be as cheap as it used to, it is certainly an experience one shouldn't miss when in Bali. We recommend some of our favorite villas below.
From Canggu, you can take day trips to amazing places . Explore the cultural heart of Bali in Ubud with its rice terraces and art markets. Visit Uluwatu for stunning cliff views and the Uluwatu Temple. For adventure, head to Nusa Penida with its beautiful beaches and crystal-clear waters. Each trip offers a unique experience of Bali's beauty and culture.
10. Enjoy sunset on a beach
As the sun slowly sets on the beach in Canggu, Bali, the sky transforms into a breathtaking canvas of warm colors. The radiant hues of orange, pink, and gold reflect on the sea.  A People gather along the shoreline to witness this magical moment. Have a seat in one of many beach bars, enjoy a fresh cocout, cocktail or a lovely dinner. Sunset is beautiful on any beach on this shore.
A SPA in Bali is a pure bliss. The calming aroma of essential oils instantly puts you at ease. It's perfect after a long day of exploring or surfing. Balinese massage feels very soft, pleasant and relaxing. It is not like Thai massage. There is many massage salons around the area and you can get a really good massage for very good price.
A stay in Lalasa Villas in Canggu is a perfect blend of convenience and tranquility. Situated close to everything yet tucked away in a peaceful location, the resort offers a serene and quiet ambiance. The villas themselves are lovely and spacious, boasting beautiful architecture that blends harmoniously with the surrounding nature. Each villa comes with a private pool, providing a refreshing escape right at your doorstep. One of the highlights of the resort is the small and incredible rice field. The public pool area is truly amazing, offering a place to relax and soak up the sun. 
Staying in a luxury villa in The BK village with a private pool and outdoor bathroom is pure luxury and relaxation. With 15 villas and 4 public pools, privacy is always ensured. The atmosphere is calm, and the staff is lovely and genuinely cares about the guests. There are chill spaces to unwind and an incredible spa for ultimate relaxation. We recommend their rejuvenation experience with ice bath. Don't miss the Hiiragi Fusion Japanese Restaurant with its delicious and unforgettable food. It's a dreamy and blissful getaway! You can book your stay here.
Canggu is a heaven for food lovers. You can find many restaurants serving deliciou meals in the area. These are the ones we tried and liked the most: